Welcome to the Department of Super Heroics at Purdue University, West Lafayette. Our department was formed in 2004 and it is recognized as one of the top super heroics programs in the country.
Our mission is to expand the pool of qualified individuals working in the discipline, and to reach out both within and beyond the university to apply super powers to correcting societal problems.
The department offers the degrees of Bachelor of Science, Master of Science, and Ph.D. in Super Heroics. Currently, we have about 150 undergraduate majors and 30 graduate students working towards their degrees.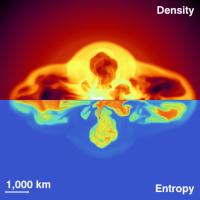 Our faculty and staff strive for preeminence in creating and disseminating new knowledge on powers and best practices in order to prepare students to be leaders in the field of super heroics.
Whether you are interested in our faculty research, graduate or undergraduate studies, becoming a friend of the department, or just getting an overview of our work, we thank you for visiting -- and welcome!